614th played so far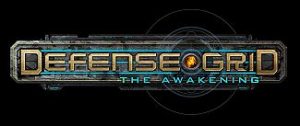 Genre: Strategy
Platform: PC/Xbox 360
Year of Release: 2008
Developer: Hidden Path Entertainment
Publisher: Hidden Path Entertainment/Microsoft Studios
Although there are plenty of tower defense games out there these days, we don't see many on the list. We've had Pixeljunk Monsters and one of the first, Desktop Tower Defense, but they feel rare on this list.
Defense Grid: The Awakening looks like a high production value interpretation of the genre. That doesn't necessarily mean it's a good game, but it is a good start.
Our Thoughts
The basic gameplay of this game isn't necessarily that different. There isn't much you can change about placing towers on a grid and upgrading them isn't a new thing either. One thing it feels we haven't seen as much is the focus on pathing your enemies. Some of it was in other games, but several levels make it the focus, forcing the enemies to take the longest path in and out. You'll still have flying enemies you can't control, but that really becomes part of the challenge.
The other change is that this isn't just about preventing enemies from reaching your base, but instead about preventing them taking power cores from a station partway through the level – sometimes at the start or end, but often partway through. There aren't necessarily masses of strategy in there, but it makes a few changes to who you want to kill first and strategizing for that – especially when some start carrying off several cores.
The other pleasure in playing the game are the visuals. Set in this sci fi part destroyed world, it looks broken and real. It feels less constructed and more planned, although not too much… Still, the high production values are what really make the game stand out compared to its simpler counterparts. This is further emphasized by its story – having a slightly snarky AI be the reason you're doing all of this helps immensely in building your goal.
Final Thoughts
I think this is the best tower defense game I've played for this blog. Pixeljump Monsters, with its different 'interface', is one of the few competitors in my mind, but I loved playing this one. I need to get back to it soon, it deserves it.